All content Copyright © 2007-2021 Emerald City Supply Ltd.
Growing Media
>
Orchid Focus Repotting Mix
Orchid Focus Repotting Mix
A carefully blended potting mix for Orchids - suitable for most popular species and hybrids.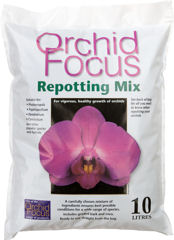 This fine Orchid repotting mix contains virgin bark and coconut husk chips. The ingredients are sourced in Holland and blended by a leading supplier to commercial orchid growers. Open structure and excellent aeration allows for vigorous and healthy growth of Orchids.
This product was previously known as Orchid Focus Medium.
You may also be interested in these related products: