All content Copyright © 2007-2021 Emerald City Supply Ltd.
Plant Propagation
>
Self Watering Trays
Self Watering Trays
These well-designed plastic propagation trays hold several litres of water and supply it to the plants through the medium of capillary matting.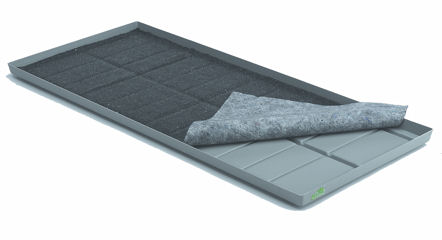 Each tray is supplied with a fully fitted capillary mat and is ready for immediate use.
Each pack contains two trays.
Ideal for use with the Jumbo Propagator.
You may also be interested in these related products: